When I first began telling people about the Berkshire Wedding Collective, I found myself visiting many of the businesses that I wanted to add to the membership. And though I had been to the Red Lion Inn in Stockbridge, Massachusetts MANY times before (trips to the Lion's Den during my pre-motherhood days, visits to the Pink Kitty gift shop, where I used to sell my wares...), it wasn't until an overnight stay with my husband that I really got to know this amazing place.
It all started with a simple (huge!) misconception that I blurted out while in a meeting with Brian Butterworth, Director of Sales. When he asked what my thoughts were about the Inn, I stated that I've always thought of it as a very nice, very large bed and breakfast, (meaning filled with beautiful antiques and famous for its rich history and cultural activities. There's nightly entertainment in the Den...sometimes even James Taylor drops by!). Well, the expression on his face was one that made me say, "Oops! Let me try that again...!"
It wasn't long after that meeting that I received an invitation from Brian for dinner and an overnight stay with my husband, followed by a tour of the properties the next day. His only "demand" was that I NOT order my favorite Turkey Dinner or Chick Pot Pie, but that I truly sample the culinary artistry that has become a staple at the Inn at the hands of Chef Brian Alberg. I agreed, and after my husband and I checked in to our gorgeous room (they gave us the bridal suite!) and headed downstairs to the Lion's Den for a pre-dinner glass of Malbec, we were treated in the Main Dining Room to a pre-selected pairing menu (seems Brian didn't trust that I wouldn't play it safe!). And I have to say this was one of the most enjoyable experiences I've shared with my husband in a long time, as the menu was nothing that we would have ever chosen on our own (my husband only drinks Coors Light...don't hold that against me!), and really forced us to step out of our comfort (food) zone. AND WE LOVED IT! In fact, at the end, he even said, "Wow, I may become a wine guy!" (See? There's still hope!)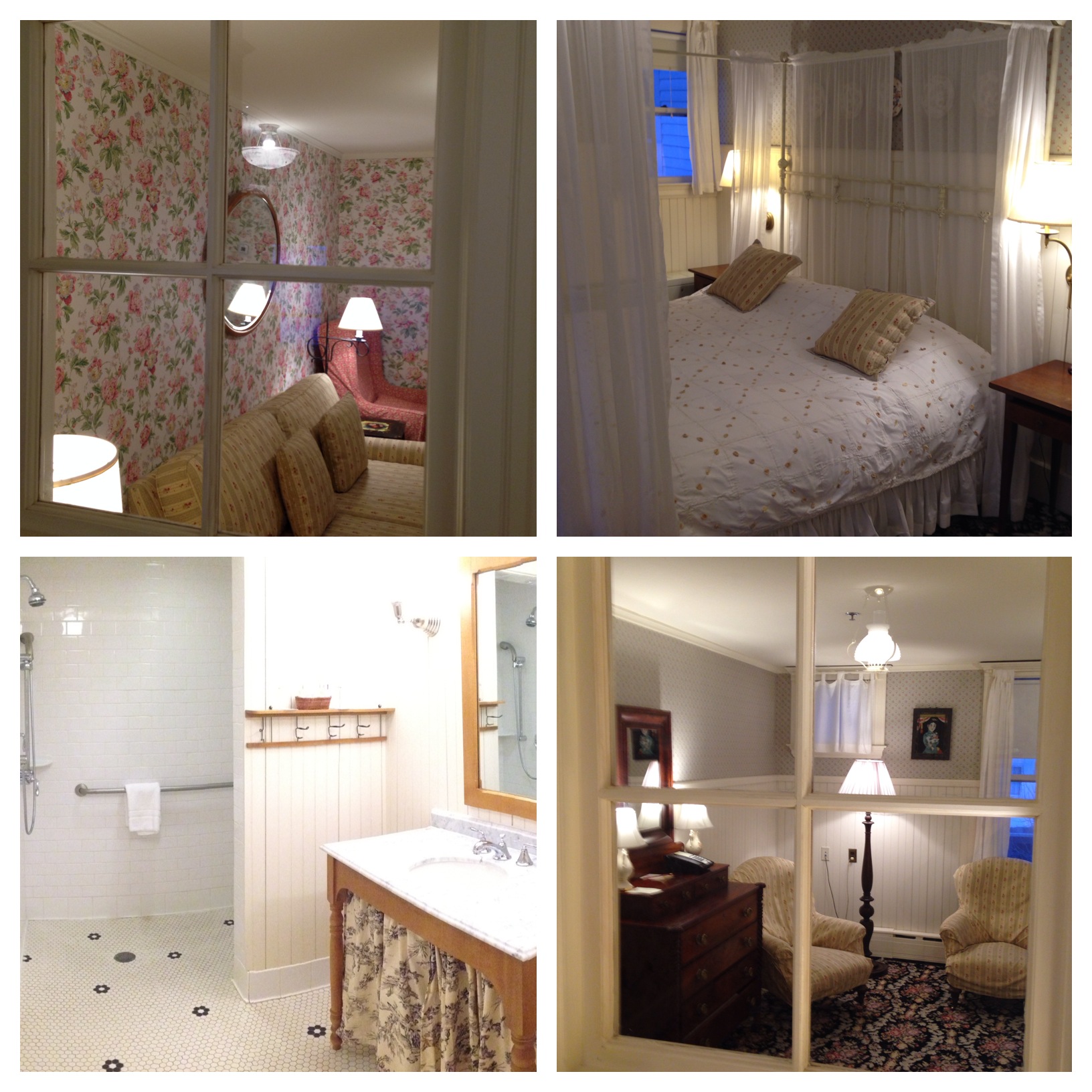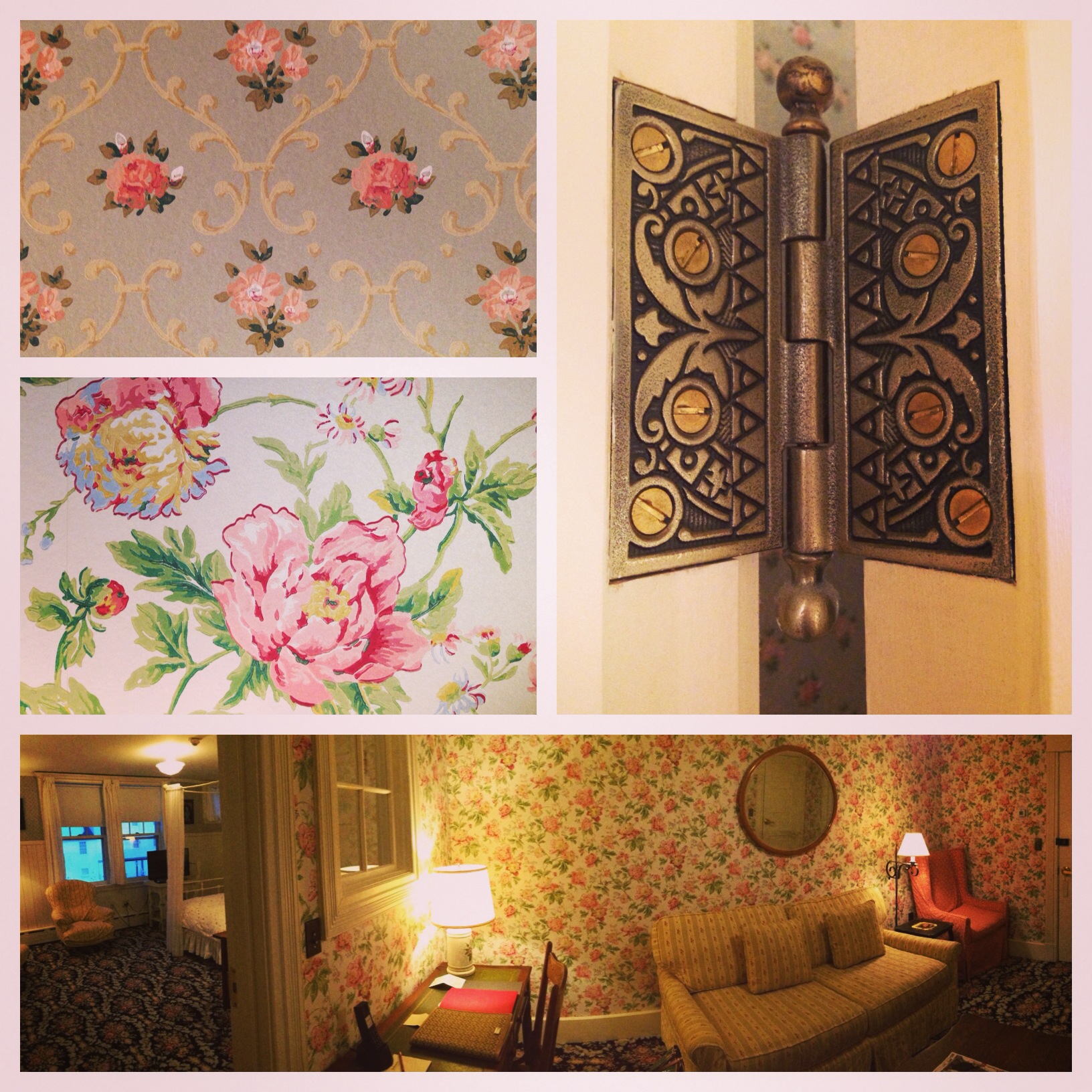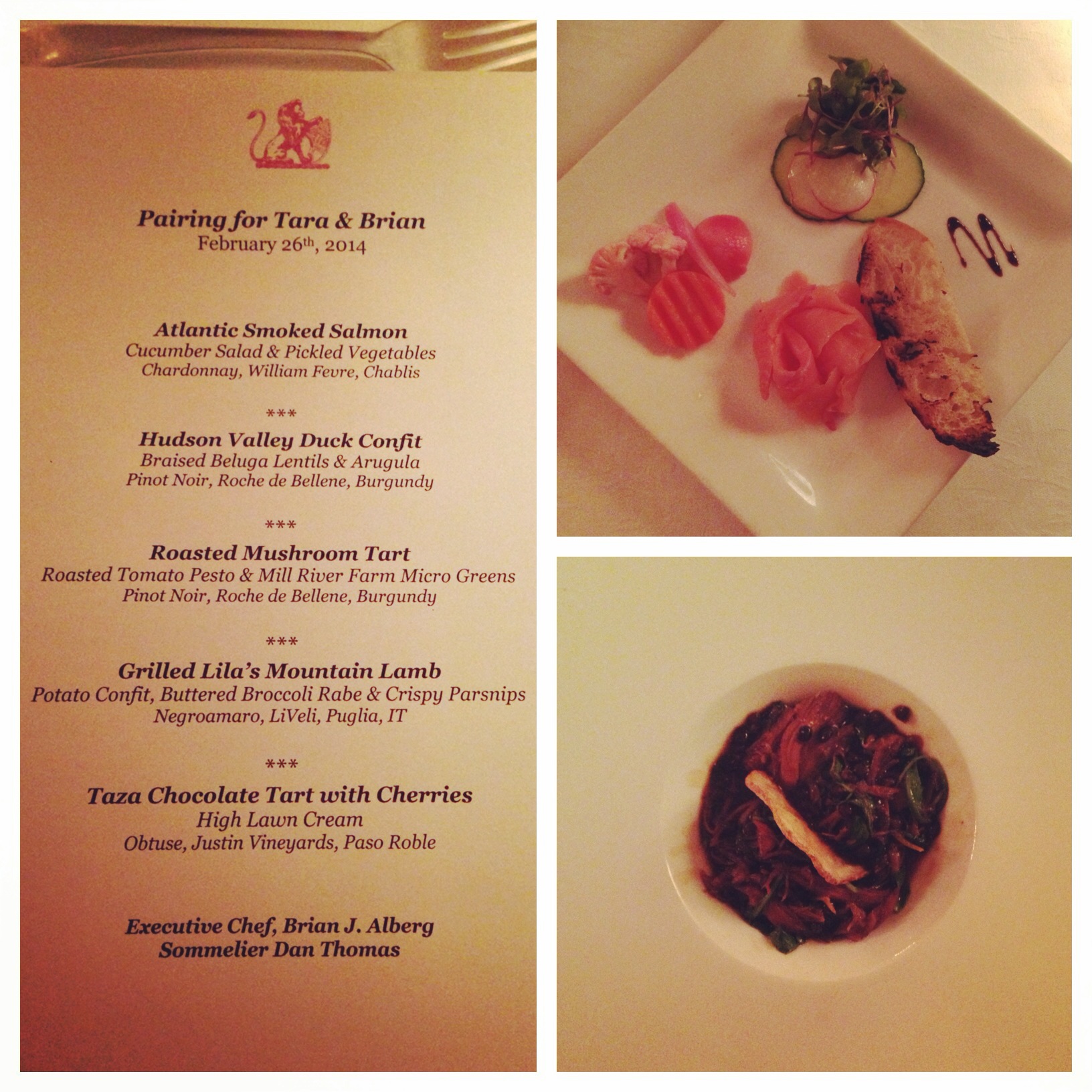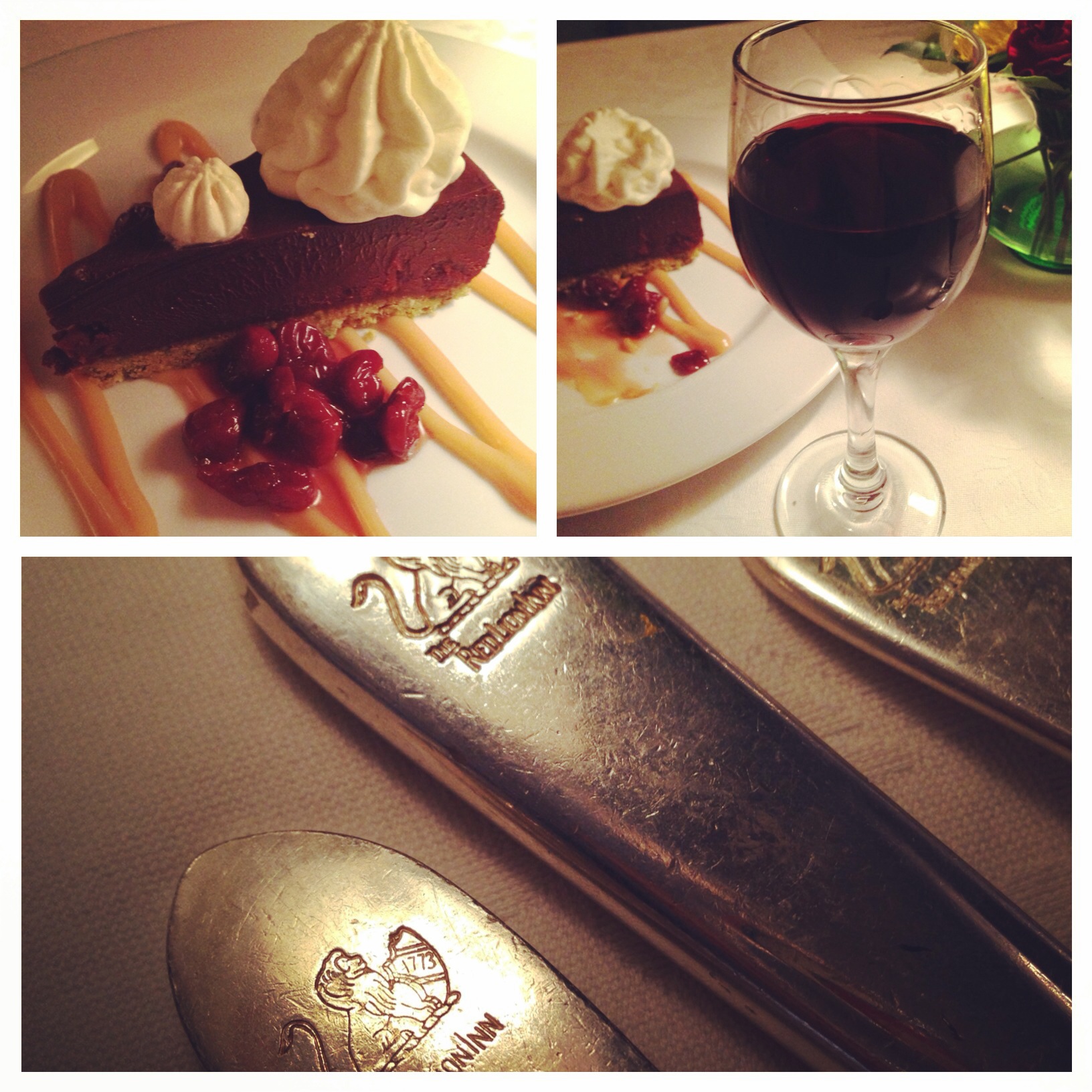 The next morning, after a leisurely soak in the claw foot tub, I headed downstairs for a delicious breakfast, and then it was off for the tour with Denise and Megan. I had already been blown away by our room, with its soothing step-back-in-time decor, yet ultra-modern amenities. And when I was able to walk around the grounds and visit some of their nine guest houses, I saw that the Red Lion Inn is truly so much more than I ever could have imagined. The Firehouse is AMAZING (the whole building is ONE suite!), Maple Glen is a state-of-the-art house filled with the most amazing, eclectic decor (I want to start collecting TV lamps now) and 17 color-filled rooms. And did I mention the outdoor, year-round swimming pool and hot tub? Not only is the pool heated (of course...this is winter in New England), but all of the stonework surrounding the pool area is, too, with radiant heat! Seriously, there were people swimming on this frigid, February day complete with a little snowfall!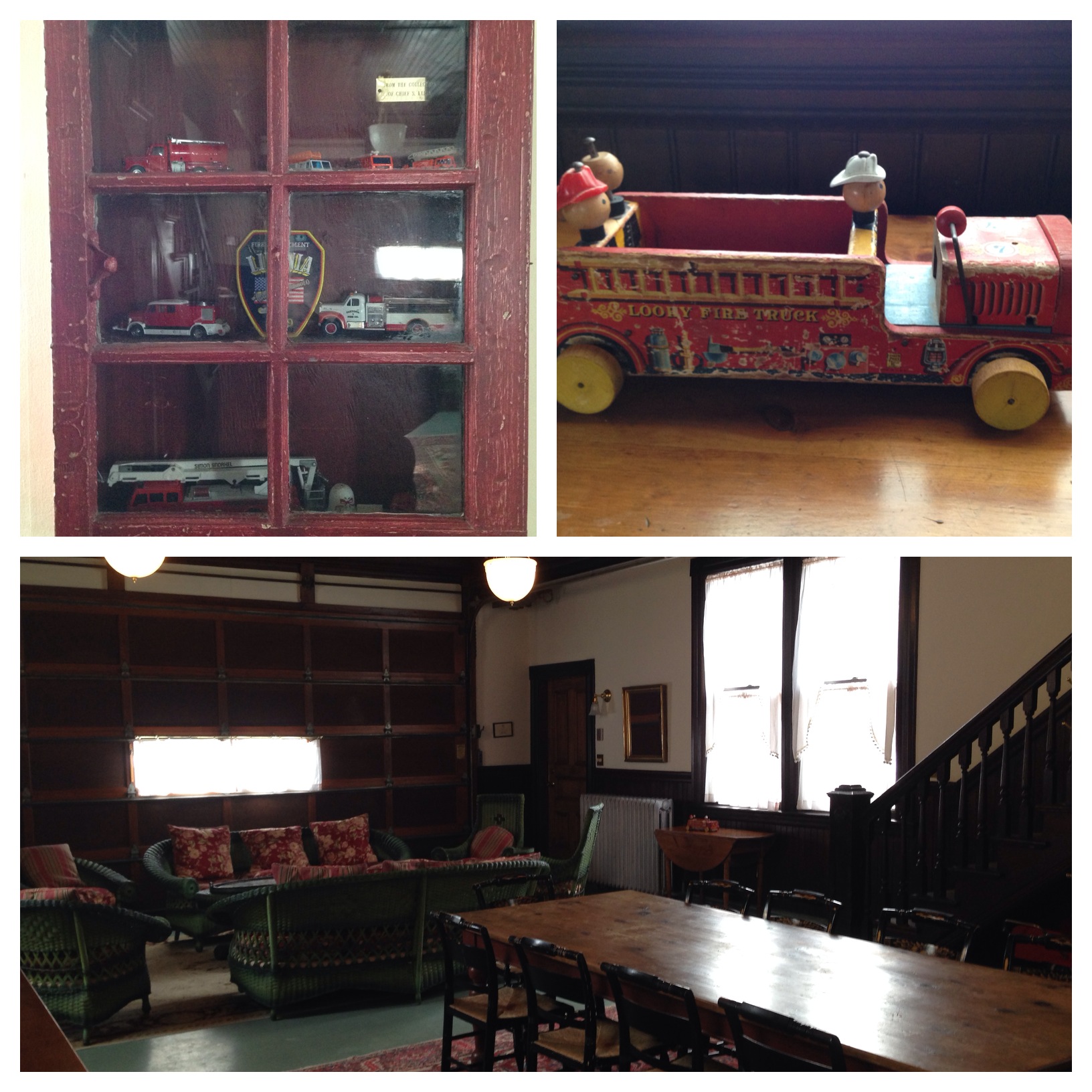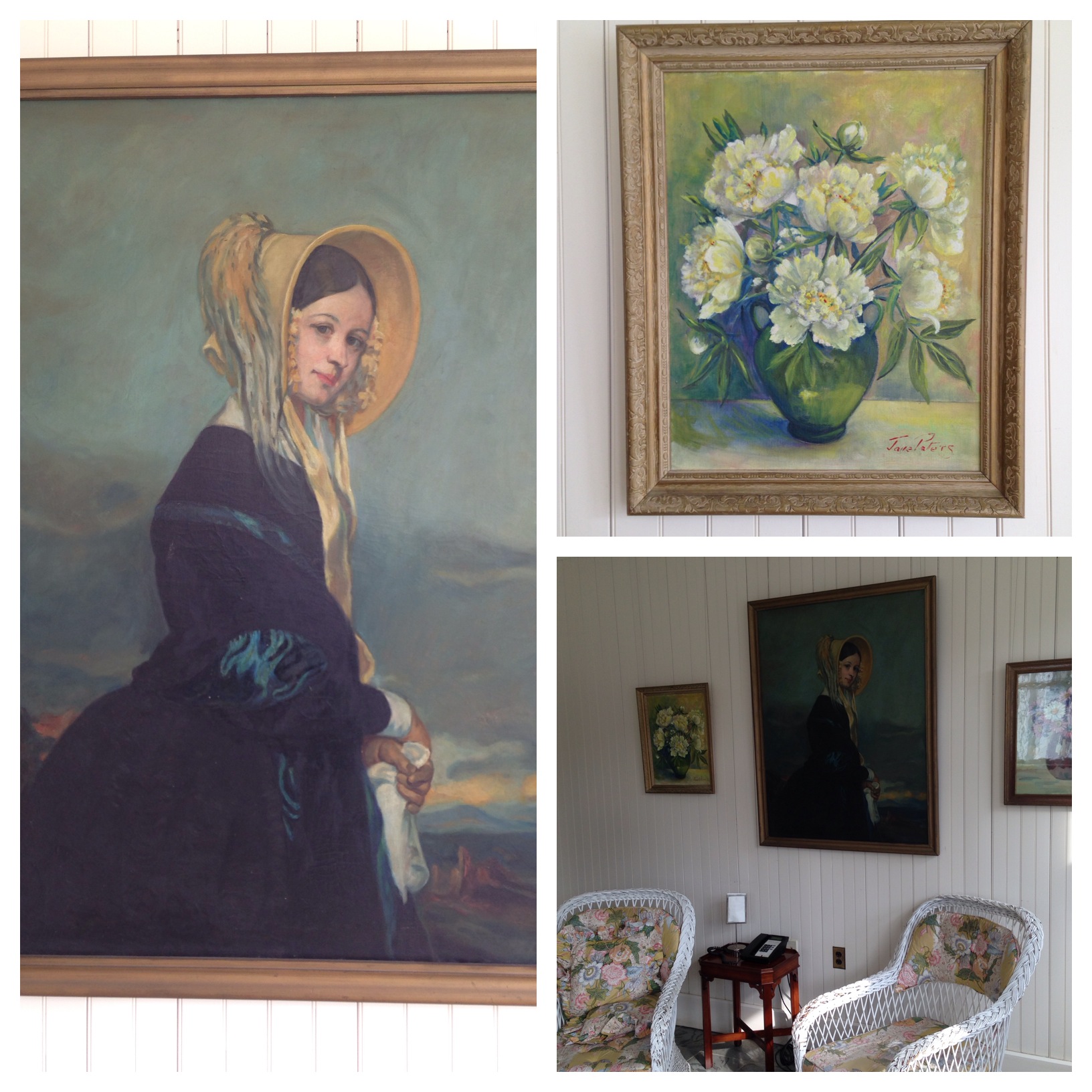 As you can probably tell, I could go on and on about this amazing place--which is perfect for intimate weddings with up to 80 guests, rehearsal dinners, executive retreats, romantic getaways...you name it--but I won't. You're just going to have to go check it out for yourself! Needless to say, I'm THRILLED that the Red Lion Inn has become a member of the Berkshire Wedding Collective and I can't wait to go back there again and again and again...!